Computer repair & technical support in the Finger Lakes, for ~25 years!

pVegas
PO Box 355
Penn Yan, NY 14527-0355
Phone: (315) 758-0027


See how easy it is to get remote assistance from anywhere!
|facebook business.|
|google business.|
|messenger.|
|whatsapp.|
|facebook.|
|instagram.|
|twitter.|
|linkedin.|
|github.|
|twitch.|
Covfefe ?
Check out our real-time ADS-B Flight Feeder site, which records local airplane positioning data.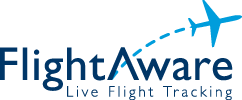 ---
Rochester Institute of Technology, 1996 - 2000.
Copyright p-Vegas.com 2017 - 2021.

- by . All Rights Reserved.

All content and graphics on this web site are the property of the company pVegas, Inc.